Keyholder VIP Perk:
Toronto Key to the City Keyholders, Friends and Family are now eligible for Toronto Argos Season Tickets:
NEW 2018 PRICING -> Season seats from  $159 Per Seat  (taxes in)
9 Home Games + 1 Home Playoff Game included at BMO Field
*** KEYHOLDERS ONLY -> Enhanced Welcome Benefits (listed below)
KEYHOLDERS-ONLY BENEFITS:
Choose from of ONE (1) of the benefits below with your purchase of Toronto Argos season tickets:
1 Complimentary TFC Single Game Ticket per Argos Season Ticket (subject to availability)
$50 BMO Bucks Food and Beverage Vouchers (per new Season Ticket Account)
Complimentary Argos Group Outing Night for 10 people (subject to availability)
Toronto Argos Merchandise
KEYHOLDERS-ONLY PREMIUM BENEFITS:
In addition to ONE (1) of the benefits above:

With purchase of 4 or more On-Field A or B 2018 Season Tickets, receive 12 Complimentary Suite Tickets for a 2018 Regular Season Match
**** To claim this Keyholder-only benefit, you must have an activated, registered Toronto Key To The City and access to our Keyholder Dashboard.  Don't have a Toronto Key yet?  Order one here before they're gone for the year. ***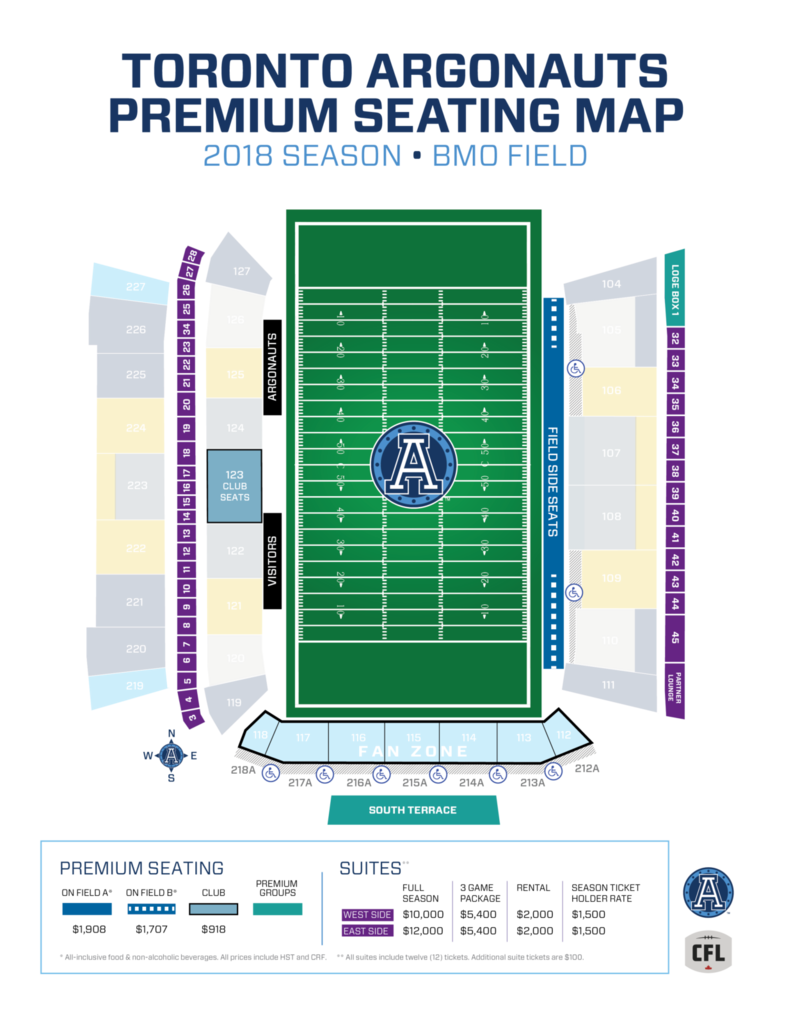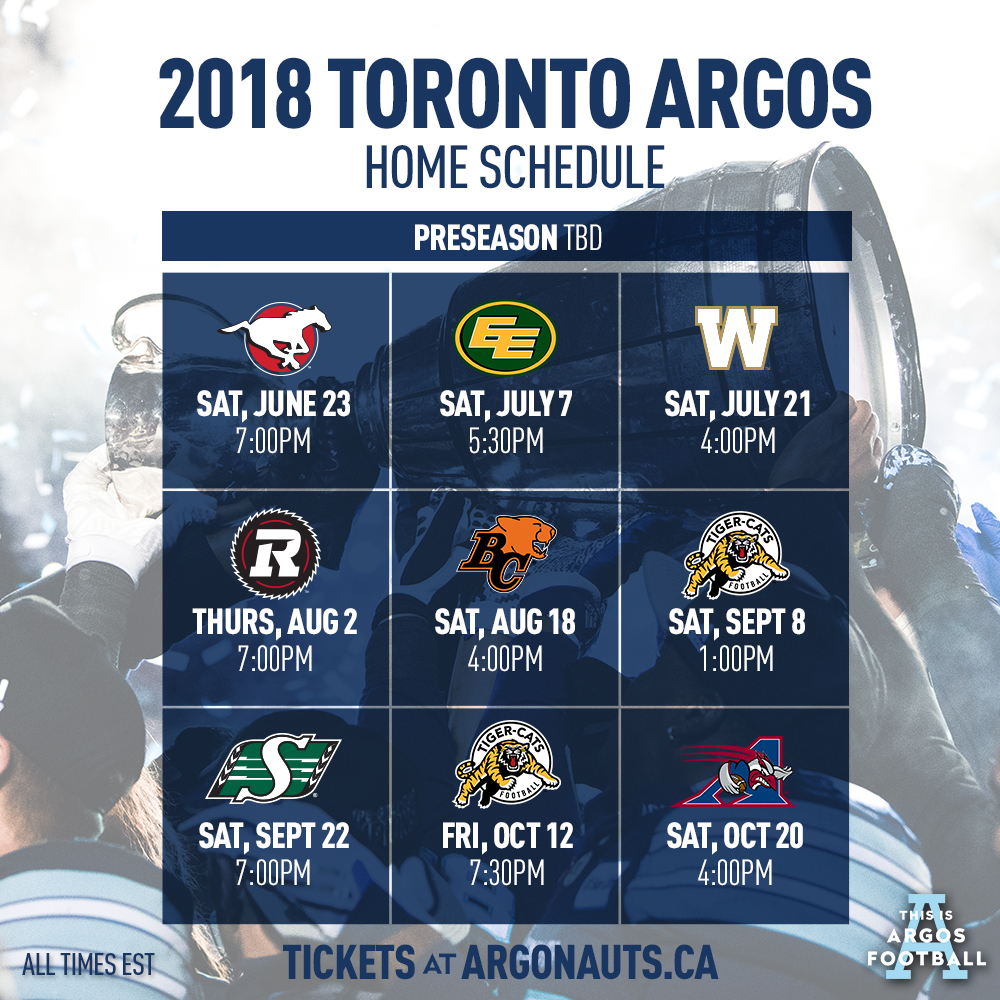 THE FINE PRINT:  Toronto Argos ticket savings can be accessed in our 24/7 Keyholder-Only Dashboard here.  You must be a registered key-holder so be sure to order and then register your key on our website or APP to ensure you receive these emails.  Savings is exclusive to Toronto Key To The City and our Keyholders.
GET THE TORONTO KEY TO ENJOY THIS VIP BENEFIT + MORE IN 3 CITIES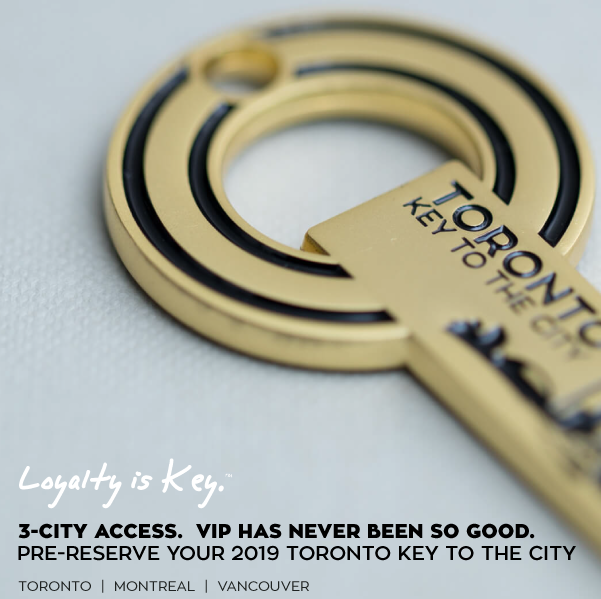 Toronto Argonauts (BMO Field)      |      170 Princes' Boulevard, Toronto Ontario       |       www.torontoargonauts.ca