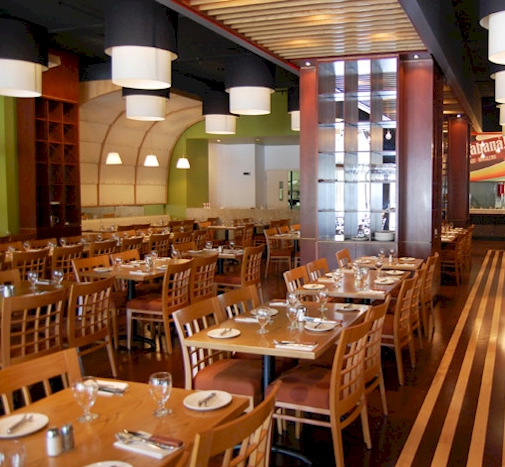 Keyholder VIP Perk:
**** THIS COPACABANA LOCATION IS CURRENTLY UNDER RENOVATIONS AND CLOSED.  STAY TUNED FOR RE-OPENING.  UNTIL THEN, VISIT THEIR OTHER LOCATIONS HERE:  DOWNTOWN  |  VAUGHAN *****

Loyalty is Key at Copacabana.  Flash & Tap your valid year Toronto Key To The City with your server when dining in, on every visit, and enjoy a complimentary welcome drink of choice from Management.

THE FINE PRINT:  Copacabana welcomes Keyholders and rewards loyalty instantly when flashing and tapping your valid year Toronto Key.  Simply show your Key to your server, on every dine-in visit for dinner, and enjoy a special VIP loyalty thank-you welcome drink of choice courtesy of Management.  Perk has no cash value.  Perk may not be combined with any other offer.  Loyalty perk is for Keyholder only and requires dinner purchase.  Keyholder must be 19+.   Copacabana reserves the right to substitute perk from time-to-time without notice.  Enjoy Copacabana and the VIP treatment to complement their amazing food and atmosphere.