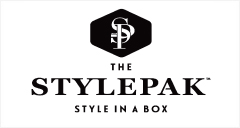 Key-holder Perk

StylePak™ gifts Key-holders an exclusive promo code that saves you $10 off purchases!  Email us for your exclusive promo code with your Key number at info@torontocitykey.com.

The StylePak™ Team
NOT A KEY-HOLDER?  ORDER YOUR KEY HERE!
VISIT THE STYLEPAK™ WEBSITE HERE
---
The Fine Print:  Key-holders are sent an exclusive promo code to take advantage of this exclusive discount code.   Key-holder perk may change without notice.
---
The StylePak™         |        www.thestylepak.com
---