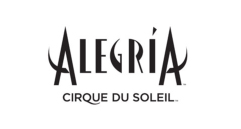 Keyholder VIP Benefit:
CIRQUE DU SOLEIL- ALEGRÍA, IN A NEW LIGHT: Toronto Sept. 12 – Nov. 24
Beloved by fans around the world, iconic Alegría is reinterpreted in a renewed version to share its timeless story once more. The classic power struggle of old meets new is reinterpreted for today's cultural pulse. Led by an intangible wind of change, an emerging movement strives to shake the established order, instilling hope and renewal to bring light to a world in perfect harmony. Alegría energizes the audience with a joyful spirit for a brighter and more inspiring tomorrow.
Keyholder enjoy an exclusive 15% savings on all PL1 -PL2 level tickets, to all shows, excluding Saturday performances.
Exclusive savings applies to Keyholders' ticket and all tickets within your advance ticket order for you and all of your guests.   Don't yet have a Toronto Key?  Pre-order the 2020 Toronto Key To The City for instant access to this 2019 VIP benefit and more.

Cirque du Soleil: Alegria – Into The Light Toronto     |      Ontario Place Big Top, Toronto