Order the very limited-numbered 2017 VIP Toronto Key To The City: CLICK HERE

Learn more & see the 100+ VIP perks our Keyholders enjoy – CLICK HERE!   
F     E     A     T     U     R     E     D          V     I     P             P     E      R     K     S
---
---
VIEW ALL NEARLY 100 CURRENT PERKS & GROWING … CLICK HERE
---
---
---
---
S      T      A      F      F           P      E     R     K          P    I    C    K         T    H    I    S        W    E    E    K
---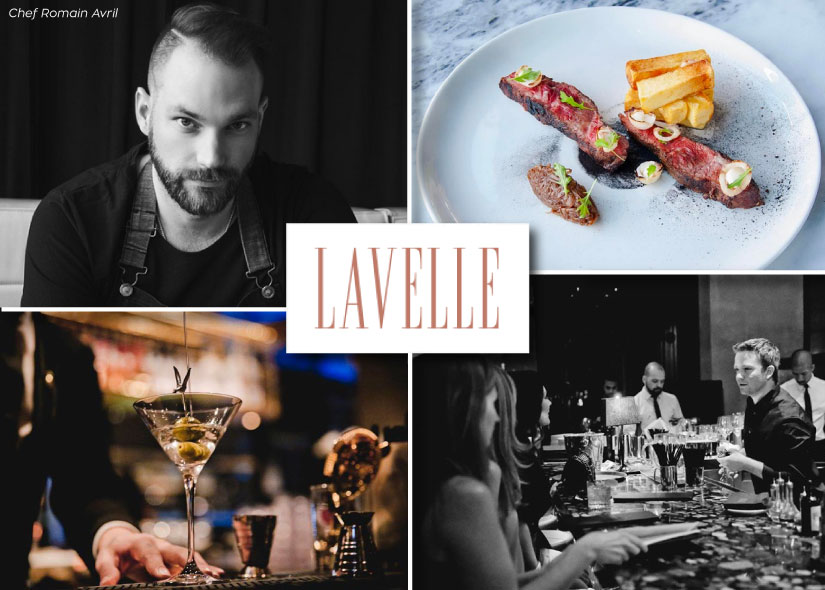 Our Staff Perk Pick This Week is Lavelle On King.   Headed by Chef Romain Avril, this French fusion restaurant and lounge experience is one you just have to try!

Escape to Lavelle, a rooftop experience unlike any other in Toronto's exclusive King West neighbourhood. Sitting 16 stories above the commotion of the city, the luxurious, 16,000 square foot space features a seated restaurant, lounge bar, outdoor pool and cabanas, all with breathtakingly unobstructed, 360-degree views of the city skyline.

Take your day into night with a dip in the pool, a lounge and cocktail in a private cabana, contemporary French creations by chef Romain Avril for dinner, ending the night by rubbing shoulders with Toronto's finest at the bar.

View details on the VIP perk that awaits Keyholders when dining at Lavelle and flashing your Key to your server: CLICK HERE
---
---
---
---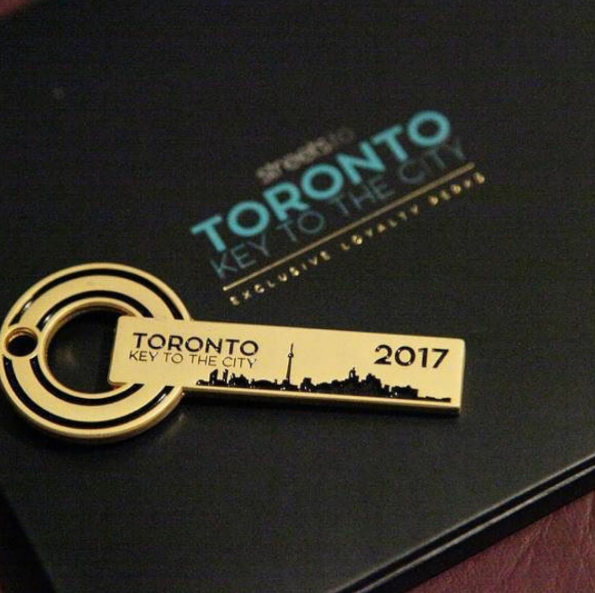 ---
---
Some Reviews For Toronto Key To The City
Average rating:
4 reviews
Dec 8, 2015
We're Excited
Got our keys tonight!! When do they ship? Thanks so much.
Dec 8, 2015
Love these keys
I wanted to quickly say we had a blast using our 2015 Toronto keys to the city with a group of girlfriends. It's a cool feeling showing my key to servers at restaurants who accept it and getting a cool perk back. Thanks for all the work you guys do.  I recommend you guys to everyone and the key looks good on my keychain.
Dec 2, 2015
Just Awesome!
I first heard about your keys when you graciously sponsored Habitat For Humanity's Pride Build this year. I purchased 10 keys for clients and friends. I am a big fan of supporting community-minded companies. Kudos.
Nov 23, 2015
Thanks
Okay so where do I start? I gifted your keys to some girlfriends and we really look forward to using them together on girl's night out. We obviously like the perks that we get but also like how your website and app give us new places to try that we maybe haven't heard of or wanted to try. We are excited at getting the new 2016 keys for sure. Thank you, thank you, thank you. :)