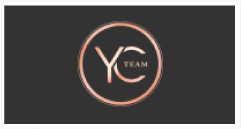 3 Key-holder Perks From YC Team:

1)  Buy with the YC Team:  10% cash back rebate to the buyer upon closing.*
2)  Selling with the YC Team: Only 3.5% commission for full service (1% Listing + 2.5% Cooperating) versus 5%.*  Includes professional photography, virtual tour, floor plan, feature sheet & website
3)  Referrals:  $1,000 cash back on deal closing to any Keyholder that refers a sale or purchase*

Mark Lee, YC Team
NOT YET A KEY-HOLDER?   GET ONE HERE
CONTACT YC TEAM + VIEW WEBSITE
---
The Fine Print:  This perk is for Key-holders exclusively.  Key must be shown and registered ownership verified via Toronto City Key to receive perks. All cash back perks are to be provided after the completion of the transaction.  * denotes further clarification:
1) Buying: 10% cash back rebate to the buyer (cash back rebate is 10% of the net commission to the agent).
2) Selling: Full service listed at 1.5% discount on normal rates (3.5% commission = 1% Listing + 2.5% Cooperating versus 5% of other brokerages*).
3) Referral: $1000 cash back to any keyholder that refers a sale or purchase and results in a successful transaction and closing of the property.
---
YC Team      |      7620 Yonge St., Unit 400, Thornhill        |         Ph. 416.218.8800
---