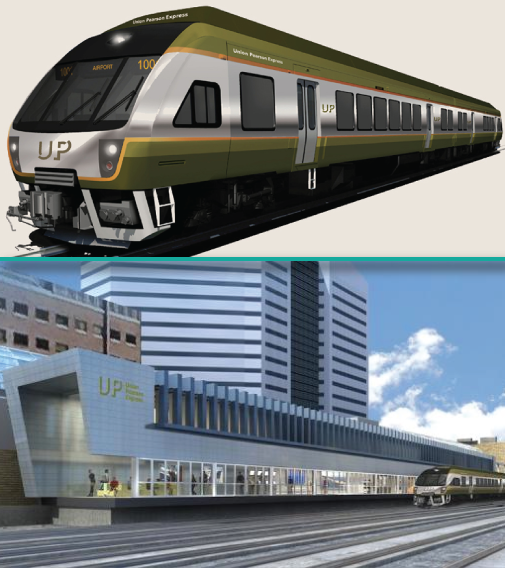 Key-holder VIP Perk:
Keyholders save 25% with just $9.25 per adult one-way tickets (Reg. $12.35) when presenting their 2019 Key To The City, from any of our cities, to Union Station or Pearson International Airport ticket agents – all year long, on all trips.
UP Express connects Toronto Pearson International Airport to downtown Toronto in 25 stress-free minutes. With trains leaving every 15 minutes, between 4:55 a.m. and 1 a.m. there's no easier or more convenient way to get to or from Toronto Pearson.

THE FINE PRINT:  This offer is valid only for tickets purchased in person at the UP Express Guest Services Desk at Union Station or Pearson Airport on or before December 31st, 2019. Key must be presented at time of ticket purchase. Limit four discounted adult one-way tickets per key, per purchase.  Discounted tickets must be purchased with a valid credit card. Tickets issued may not be exchanged or refunded. May not be combined with other offers, promotions, discounts, specialty ticket products, or concession fares. Offer may be cancelled or revised without notice at any time. Additional terms and conditions may apply – see UPExpress.com